Debris flows have always been a danger for  mountain territories with their small, steep, catchments in which they develop. They are composed of water- sediments mixture of very different sizes and route along channels incised on mountain slopes, sometimes covering great distances. Debris flows generally occur in summer and early autumn and they are triggered heavy precipitation events of short duration (10-20 minutes); debris flow are impulsive and they can cause massive damage to buildings, block of traffic circulation and loss of life. Their destructive strength, caused by high impact forces, results in connection with the exposure and vulnerability of objects to the hydrogeological risk. Climate change increase this risk for people and their settlements, due to the increase in frequency of debris flow events because of more intense rain events that generate them.
Furthermore, the expansion of socio-economic activities makes the territory and society itself even more vulnerable, because of a greater exposure to risk.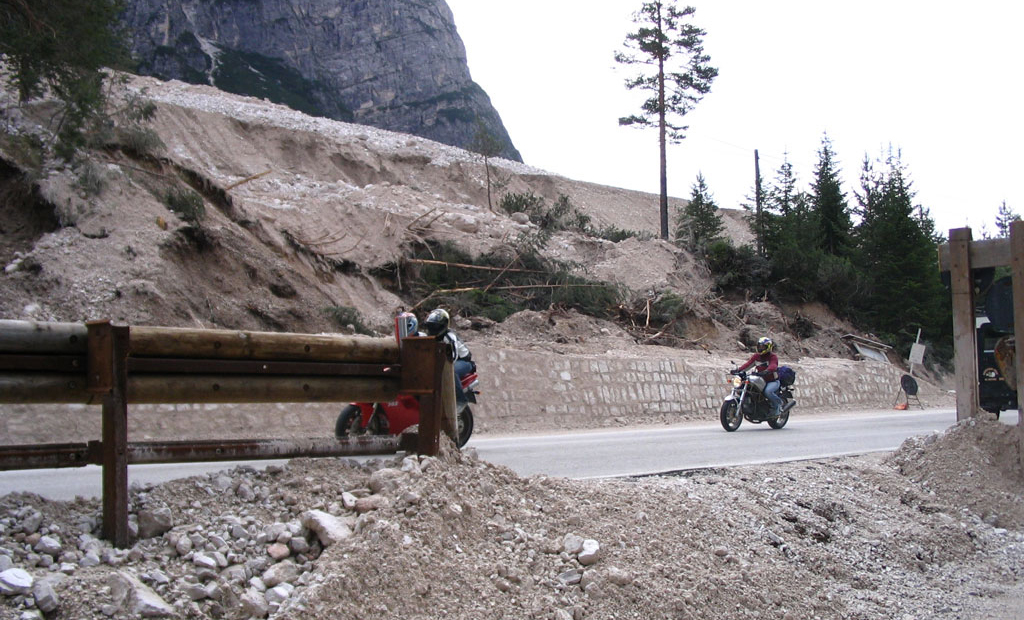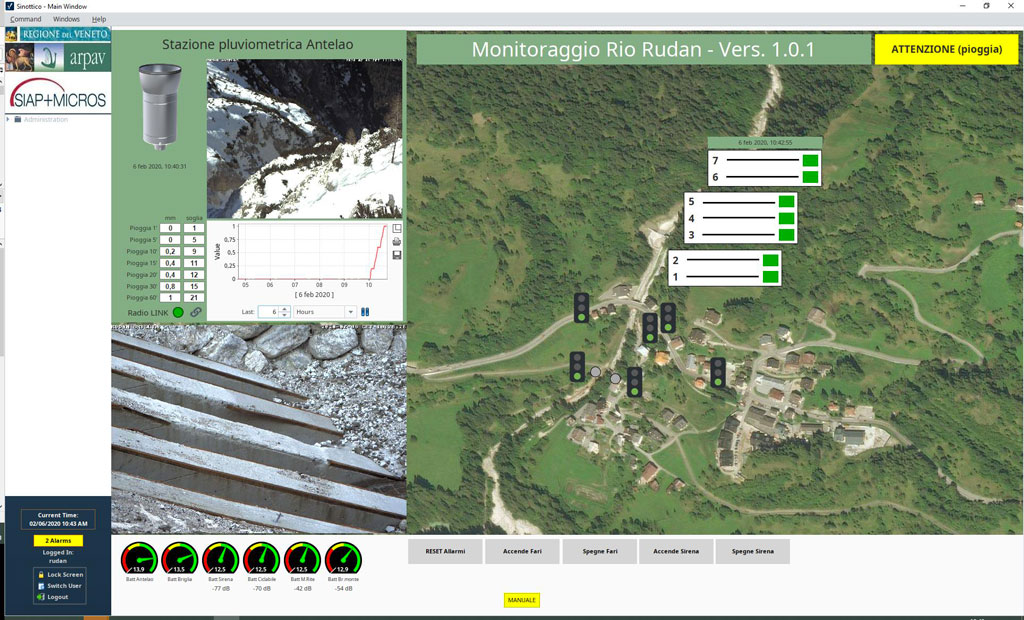 In particular, since 2009, various sites in the Boite valley (Belluno) record an increasing debris flow events that cause damage and victims. Similar the situation at the Gröbentalbach (Tyrol): increasing debris flow activity in the last years is observed and endanger infrastructure facilities. The exceptional meteoric event of October 2018 (storm VAIA – signed of 300-700 mm precipitation and wind storms), which affected large parts of the Interreg Italy-Austria area, northern Veneto, eastern Tyrol and south-east Carinzia, generated numerous debris flows events. The large number of potentially threatened sites, the lack of flexibility and the high costs of structural defense works, make to an attractive alternative to mitigate the risk of debris flow events.
Current early warning systems, based on sensors detecting the passage of the debris flow, allow short warning times, because debris flow propagation speed can reach up to 10 m/s. These time spans is enough to close a road, but not to evacuate people, especially at night. The aim of the project is to develop an Innovative early warning system for debris flow events based on nowcasting and phenomenology which aims to recognize debris flow events with greater time advances, linking nowcasting (1-3 hours) with hydrological and trigger models. Based on the forecast precipitation, as  output of the high resolution mathematical physical model INCA, the surface runoff is calculated by the hydrological model ZEMOKOST. The triggering and propagation model estimates the corresponding volume of mobilizable debris: if this amount exceeds a critical value or threshold value, the early warning system is activated. INADEF aims to develop an EWS-prototype which predict the hydrogeological phenomenon before it occurs and more in advance, thus providing the alarm in adequate times to take actions and implement measures to safeguard public safety.
Project's activities are divided in five Work Packages (WP):